We don't choose where we're born, or our gender, and it shouldn't dictate our chances of survival or worth as people. But every day, infants and children in less-developed countries die of hygiene-related illness, and  girls and women are denied access to education and job training that would enable families and communities to rise out of poverty. The Lovin' Soap Project is a  grassroots, hands-on organization working to improve the lives of women and girls through health, education, artisan soap making, business planning, and economic development.
We're committed to creating a positive and sustainable solution for every community served. We are feet on the ground and hands in the dirt, sourcing materials, following up with and supporting participants, and most importantly, listening to and learning about what impacts them most and how to address their issues. The Lovin' Soap Project has a whole tribe of people that work together in country and back home to make what we do successful.
Our Team
Amanda Gail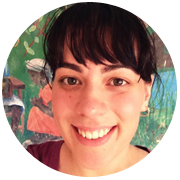 Co-Founder, Director
Amanda Gail of Lovin' Soap is a Texas soap maker, instructor, and blogger.  She's a sought after speaker and presenter on everything from the basics of soap making, to advanced formulations, color, and design teaching hundreds of students every year in Dallas, Austin, and New York. If you asked Amanda what she's passionate about, she would tell you two things: soap making and helping others. Although she wasn't looking for a way to bring her two greatest loves together, the opportunity presented itself  In January 2013, Amanda made her first trip to Haiti teaching 30 women who live in a Port au Prince tent camp how to make soap and build a micro-business selling the product to support their families.
It was this trip, and Amanda's interactions with the amazing and resilient women of Haiti, that highlighted the need for women-owned businesses in developing nations and sparked the idea for the Lovin' Soap Project. Since that time, she has made multiple research and  teaching trips to Haiti, driving the project's workshop and training programs that are aimed at providing a permanent solution to poverty. Amanda serves as the Director of Operations, and her strategic planning and community organizing is making a profound difference in the lives of women and girls in less-developed countries, as well as in raising awareness surrounding gender issues.  Send Amanda an email!
Benjamin Aaron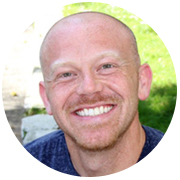 Co-Founder, Director
Benjamin Aaron is a Managing Partner and the Chief Formulator at Prairie Soap Company, LLC in Lee's Summit, MO.  Benjamin's passion stems from using all-natural, plant-derived ingredients in Prairie Soap Company's ever-growing product line.  Prairie Soap Company's purpose in the industry is to use generosity and understanding to bring forth and inspire others to develop a shared sense of belonging and community through creative efforts. Benjamin is an avid environmentalist and his main focus is to use what comes from the Earth, preferably organic, minimally processed, and maximally sustainable.
What drew Benjamin to  the Lovin' Soap Project is twofold- the need to provide women with a vehicle to economic development as well as one that doesn't further harm Haiti's already devastated ecosystem. He joined the Lovin' Soap Project to bring his vast knowledge of natural elements, additives, and colorants. Benjamin helps to locally source as many ingredients as possible giving each region's soap a signature style. In addition, he teaches formulation workshops as he guides and supports each group through creating their own micro-business.  Send Benjamin an email!
Courtney Melton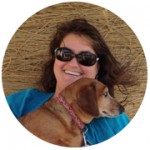 Gratitude Coordinator/Board Member
Courtney graduated from Texas A&M Corpus Christi with a bachelor's degree in psychology. She grew up on the coast and LOVES the beach. She also loves kayaking, baking, crafts, playing games and spending time with family. Courtney is excited about working with LSP because she believes in helping others and knows that the best way to help somebody is to teach them to fish. Lovin' Soap Project is all about teaching and empowering women to help themselves.
We can't do what we do without your support! We are so appreciative of your donations and we want to make sure that you know it! Courtney makes sure our tribe of supporters know how much we love them. Send Courtney an email!
"Let gratitude be the pillow upon which you kneel to say your nightly prayer. And let faith be the bridge you build to overcome evil and welcome good." ― Maya Angelou
Renee Lillie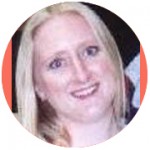 Community Outreach Director/Board Member
Renee is a crafter at heart, and has always enjoyed creating beautiful objects in one form or another. Her interest in bath and body products started in 2009 when she happened across some cupcake bath bombs, and decided to start making them herself. In 2010, after a year's worth of product research and testing, she opened Tub-Time Treasures and began making CP soap as well as bath bombs, lotions, lip butters and scrubs. Soap making became her passion, and in 2013, she left a 15 year medical career to make soap full-time. Renee is a member of the Handcrafted Soap and Cosmetics Guild.
She loves making a difference in people's lives, and has carried that over from her medical profession to her soap making. She makes products with her customers in mind, customizing personal batches and tweaking recipes to bring the maximum benefit to her clients. Renee loves connecting with people through talking soap, and teaches soap making classes for the local community college. Renee is a founding member of the Lovin' Soap Project Planning team and works with donors and suppliers in procuring funds, equipment and raw materials to support their mission of empowering women in underdeveloped countries by teaching soapmaking.
Rachel Aaron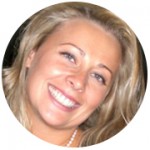 Storyteller
The Lovin' Soap Project's vision is to empower women and girls through health, education, and skill development. Rachel helps to tell the stories of the lives we touch. Nothing is more important than sharing the stories of the women that we work with.
Our Team in Haiti
Rousset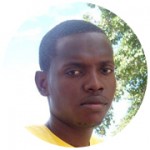 Translator
Rousset serves as our main translator when we are working in Haiti. He also provides workshop support, setup and so much more! We can't do what we do without Rousset.
Marco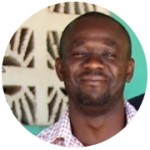 Head of Transportation
Marco is our transportation coordinator. He gets us where we need to go soundly and safely. (If you've ever driven around Port au Prince…you know that's a huge job!)